Ever since I took a prospecting course in Vancouver, I've wanted a metal detector. One of my hobbies is prospecting for gold in BC. It's another way to combine adventure with camping in the bush. The problem back then was that I was a poor student and a good metal detector is not cheap.
The day finally came when I had money to afford the metal detector I wanted. I quickly picked up the hobby. I've used detectors before, just not my own unit and not for fun. It was work. My first week out with my X-Terra I found a small drop of 8 coins dated between 1912 and 1943. It's called beginners luck, but luck definitely plays a role in metal detecting for treasure. I've got a good technical background which helps me use the instrument in finding metallic objects. Finding places to hunt is never a problem and I've got so many choice places that I'm sure I'll never find the time to search all of them.
If you are interested in getting your own metal detector or are thinking about buying one as a gift, Search for metal detecting clubs and associations where you live. I asked the Clagary Metal Detecting Society to join a group hunt as a guest member and learned a lot. There are many devices to chose from and there are many good units on the market. Over six manufactures that specialize in metal detector equipment exist around the world. It's not so much as who's device you buy but which model you pick. I'll add more to this page at a later date but for now visit Canadian Metal Detecting Forum and become a member, then ask, ask, ask questions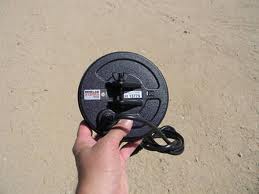 I offer metal detecting services to the public. If you have lost something or are wanting to locate something, a metal detector can help. Metal Detectorists don't often charge for their service, and I run with the good guys. It's just fun to help someone locate a lost object using my hobby instrument. I do pass on expenses that are incurred along the way such as gas money to get to a location a long way from home.
I can be reached at 4035883164 or tom [at] hepburnhome [dot] ca